Pacific Apex Industrial provides a wide range of mechanical and specialty services for all of our clients.

Industrial Services
General Repair/Emergency Breakdown
At Pacific Apex Industrial, our core business is preventative maintenance & repair services, specifically, in the grain handling and fertilizer industry. We provide all structural and mechanical repair services, from initial inspections to conveyor belt replacements and motor/gearbox installations. We provide a full 24-hour coverage breakdown number to all clients. We stock many parts to try to reduce the lead time on parts and materials, as we understand how important it is to get you back up and running. Please see our contact page for our emergency breakdown numbers in Saskatchewan and Alberta.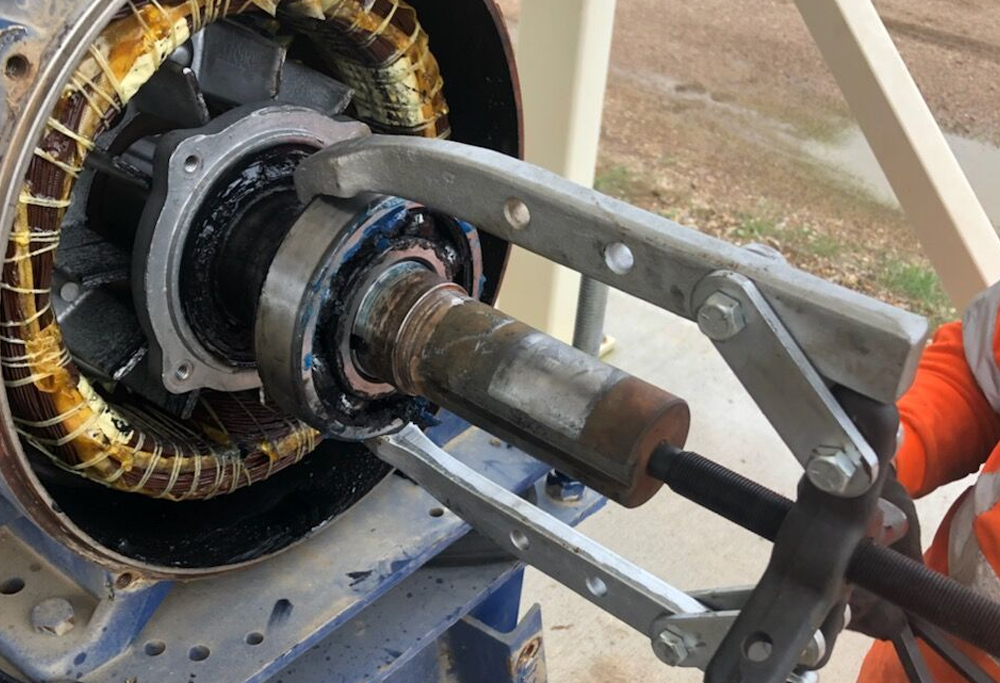 Industrial Services
The purpose of this division is to help clients prolong the life of their equipment by performing regular maintenance checks. During these visits, it is not uncommon for the mechanic to discover that a repair is required. Generally, these failures are result of worn parts from regular usage. Our highly skilled millwrights recognize the potential problem areas and document them in a report with photos. Our Project Manager reviews the reports then contacts the client regarding the recommended repairs. With the information captured from the inspections, we can help clients establish a list of future repairs and replacements, which helps drive a comprehensive and stable budget.

Industrial Services
Pacific Apex provides full mechanical shutdown services. We can help plan, manage and coordinate shutdowns with our clients. Our team of managers and supervisors ensure equipment is commissioned in time for production.
We provide shutdown services in the following industries:
Agri-business (Grain and Fertilizer)
Pulp & Paper industry
Mining industry
Pellet plants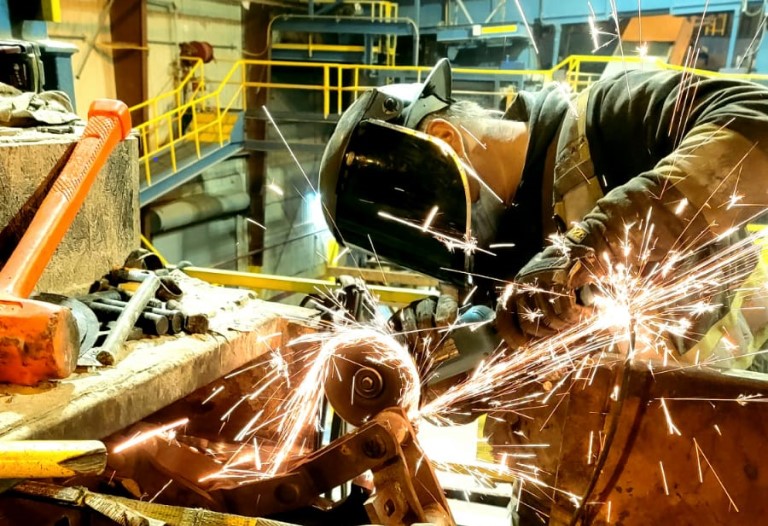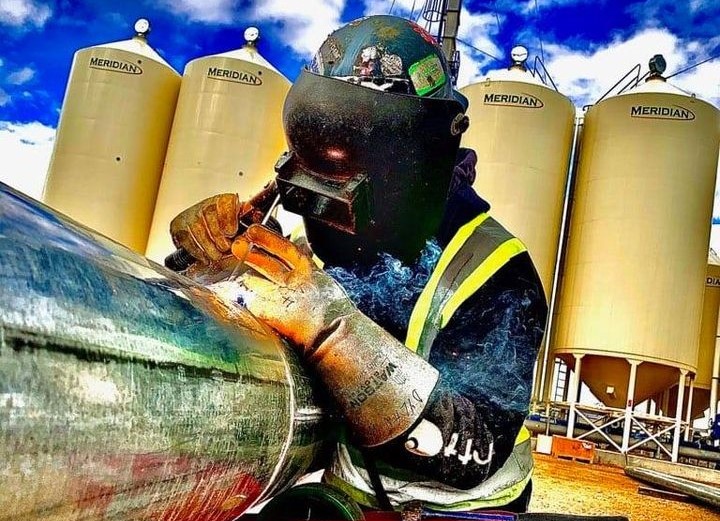 Industrial Services
Pacific Apex is a W47.1 Division 2 CWB certified company. We employ Red Seal Welders and Fabricators.
We can custom fabricate both stainless and mild steel parts.

Industrial Services
Sustaining and Small Capital Projects
We can provide full turnkey small capital project services. From engineering/design to fabrication and installation.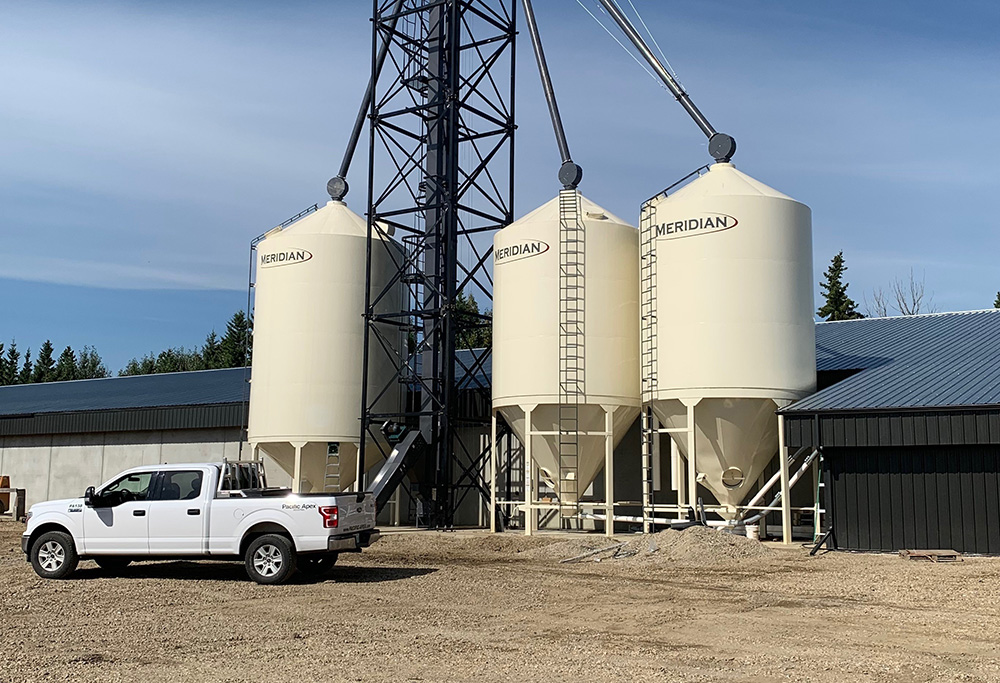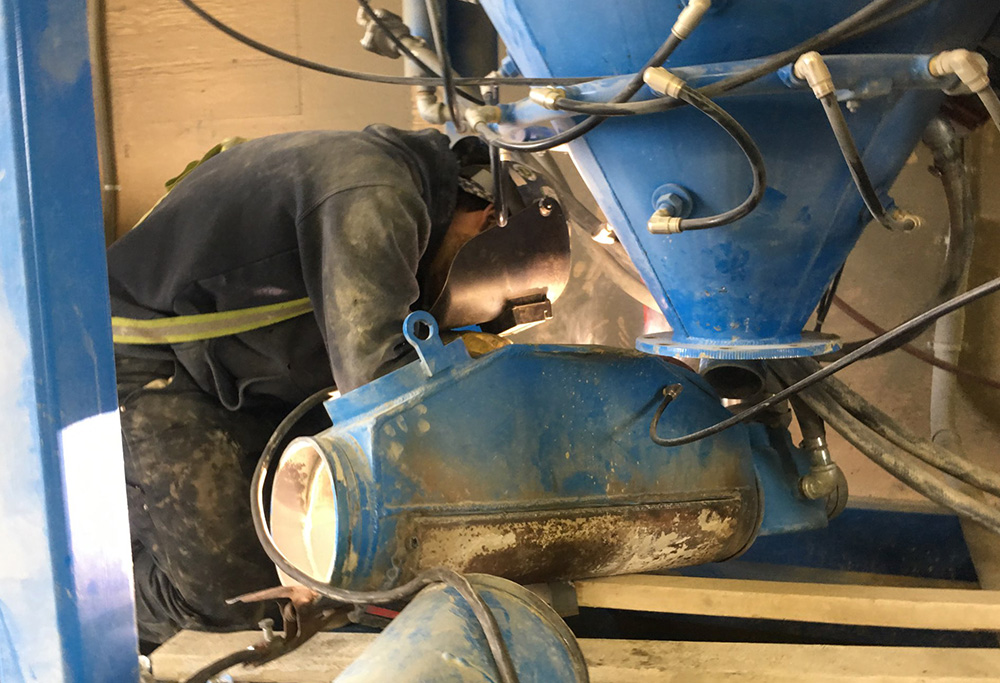 Industrial Services
Custom Fabrication and Welding Services
Pacific Apex is a CWB certified welding company. Our team of CWB and Interprovincially certified Welders and Fabricators are passionate about the service they bring to the company. We provide a wide range of welding and fabrication services to the agricultural industries. Our highly skilled team have experience in a variety of applications. Custom fabrication, piping, and general repairs. We provide both carbon steel, and stainless-steel welding and fabrication. Our commitment is to provide the highest quality services coupled with high safety standards and an unparalleled commitment to our client's satisfaction. We have portable units ready to go to your site to take care of all your welding requirements. Our welders and fabricators help us ensure our expertise and quality in the services we provide to our clients as well as our stringent quality control management system.

Industrial Services
Ultra-Sonic Thickness Testing
Pacific Apex Provides ultra-sonic thickness testing services for our clients. This is a nondestructive testing service. We know how important it is to have spouting wall thickness tested for wear and corrosion. We test then document and report. This gives our clients time to prepare budgets and to plan scheduled shutdowns. This eliminates the potential for worn spouting to leak on site. We typically provide this service during mechanical inspections.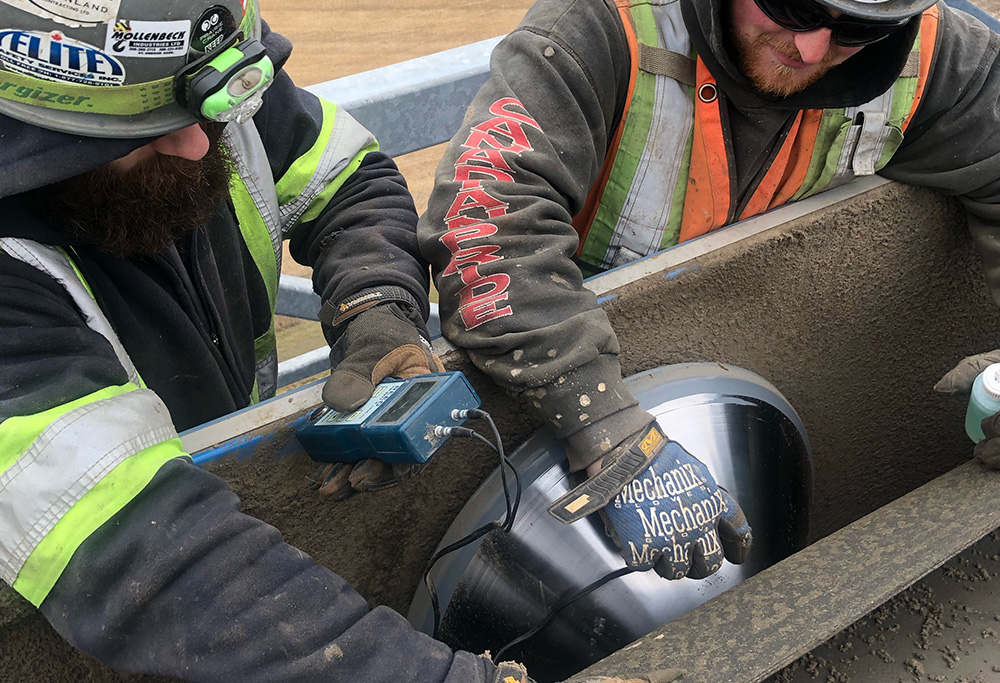 Industrial Services
Pacific Apex Industrial uses the latest technology to check vibration monitoring. This service helps to diagnose faults such as unbalance, misalignment, bearing wear and potential failure. We can provide this service on assets such as pumps, motors, fans and bearings. Our unit displays vibration frequency plots and allows vibration severity and bearing conditions to be monitored. We can perform vibration analysis on your rotating equipment to help determine the source of vibration.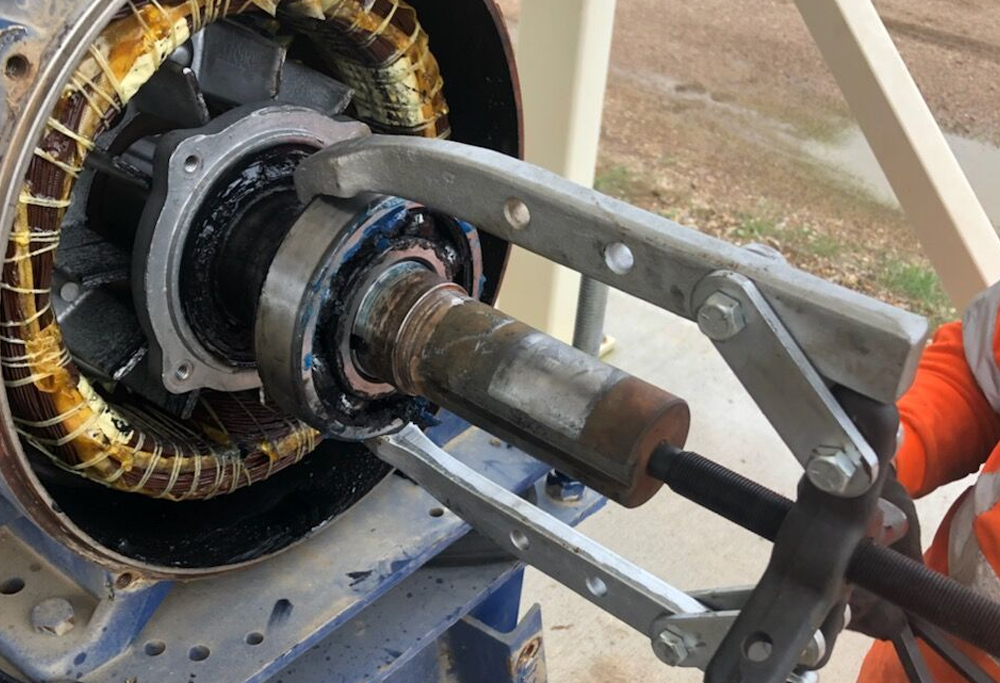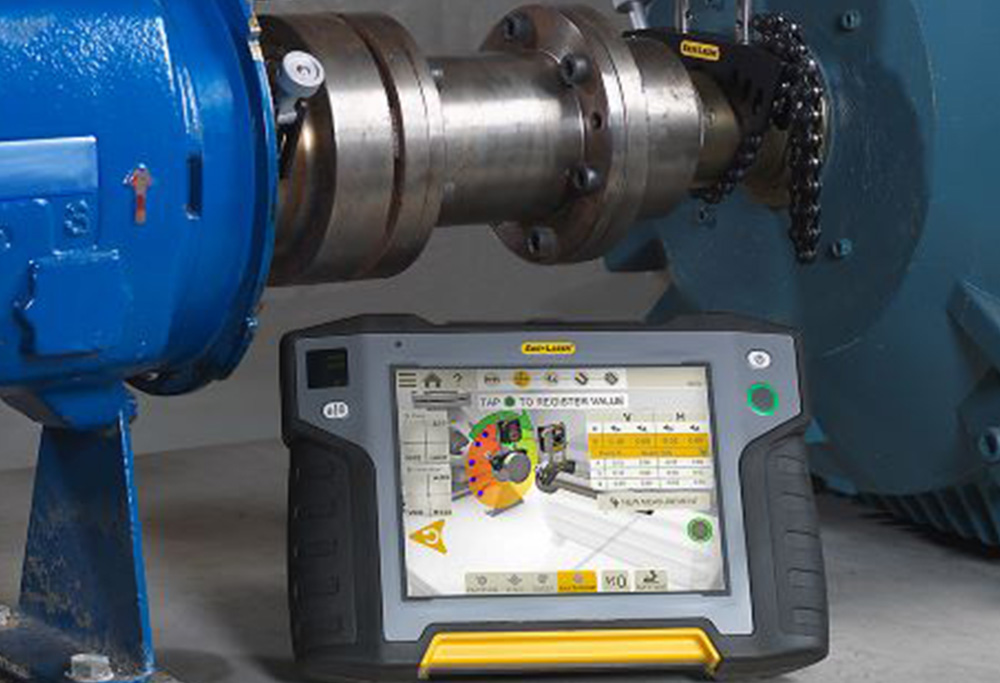 Industrial Services
Pacific Apex Industrial provides shaft laser alignment services. Our trained supervisors ensure we achieve accurate shaft alignments on equipment. Poor or improper alignment of rotating equipment is a leading cause of mechanical failure. Precision alignment extends the life of couplings, bearings, mechanical components and reduces vibration throughout a system.

Industrial Services
Cleaner Maintenance and Overhaul Services
Pacific-Apex Industrial employs a combination of Millwrights, Welders and Laborers to perform grain cleaner overhauls and repairs. The cleaner division is a dedicated group of workers that work throughout the year specializing on cleaner re-builds, retrofits and installations. We have years of experience servicing, Arrow Corp, Carter Day, Northland Superior, Crippen, and BM&M equipment. Our strengths and efficiencies come from our core group of personnel who focus on cleaners. We provide design build, complete equipment overhauls, as well as maintenance and emergency repair. Pacific-Apex is committed to providing our clients with on time, on budget overhauls of their cleaning equipment assets. As such, careful consideration and organization is taken into every job that we do.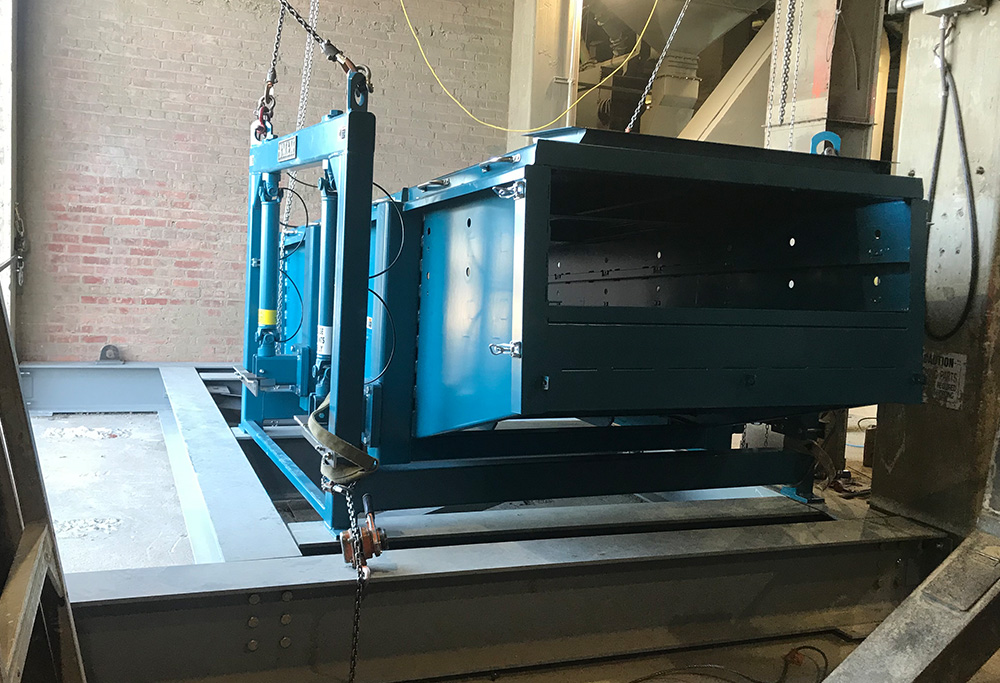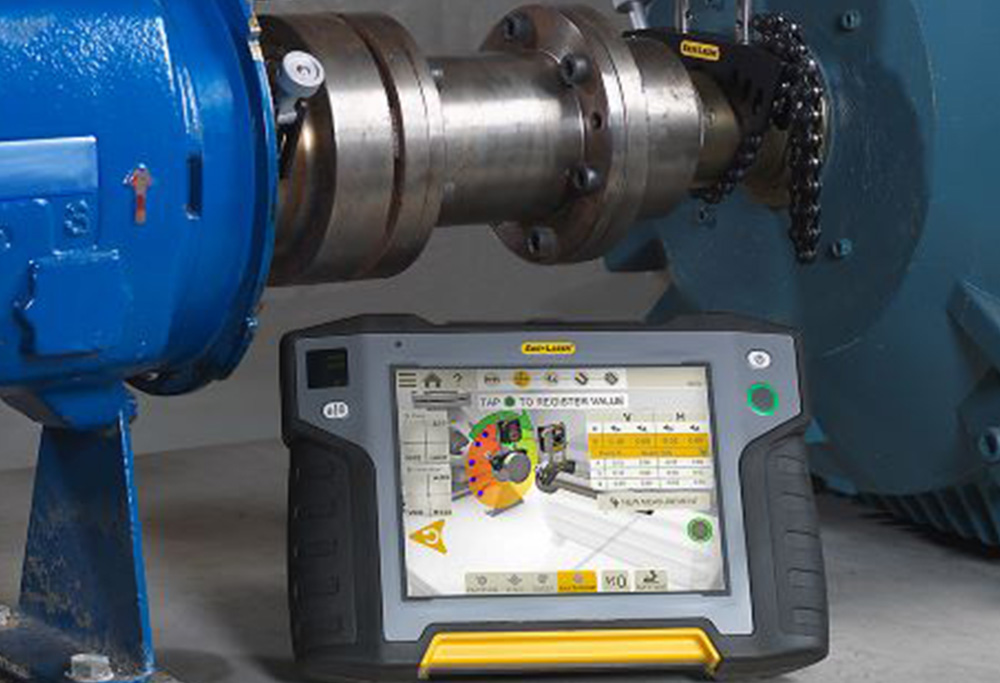 Industrial Services
Pacific Apex Industrial provides the benefit of having Red Seal Certified Electricians on staff to assist in all types of work that go hand in hand with our core strengths.  We can work on;
Disconnects and reconnects
Wire up new/old equipment
High/Low Voltage
All of this saving in coordinating other contactors and have cost savings on keeping it under one company.
Our industrial division mechanical millwright crews are available across Canada. Need more info?